PG CeramicSteel Walls and Column Covers are designed specifically with CeramicSteel in mind, providing durable architectural walls and column cladding that will perform reliably for years to come.
The wall attachment systems offer architects the option to make the hardware a part of the design, or conceal it entirely. The column cover system's stackable sections are built to provide clean design with optimal performance.
CeramicSteel is one of the most durable cladding materials on the market. Fusing the best qualities of porcelain enamel to steel, CeramicSteel is an abrasion-resistant material that is ideal for high-traffic public spaces. Resistant to scratches, stains, graffiti and fire, the smooth surface can be customized with color and printing to create a one-of-a-kind design.
The attachment systems and transition trim members are stainless steel and aluminum. Along with cover trim pieces, they are available with anodized and paint finish options.
Both the CeramicSteel surface and the wall systems are manufactured with 100% inorganic materials and are 99% recyclable. All are certified for indoor air quality, and manufacturing plants have achieved ISO 9001 for efficient use of resources
PG CeramicSteel Walls are panelized wall systems that fuse PolyVision's CeramicSteel panel and Gordon's engineered wall system to give architects and designers more choices for high-performance wall systems. A state-of-the-art digital printing process and custom color options enable the wall panels to become works of art. And with unsurpassed durability and resilience, PG CeramicSteel Walls close the gap between CeramicSteel and engineered wall solutions.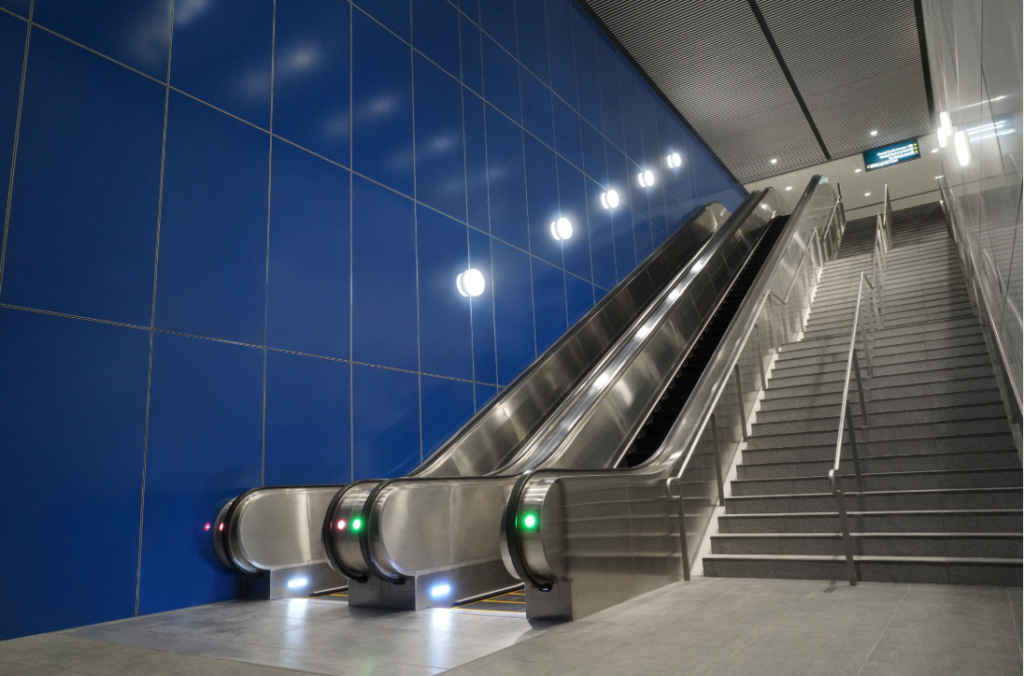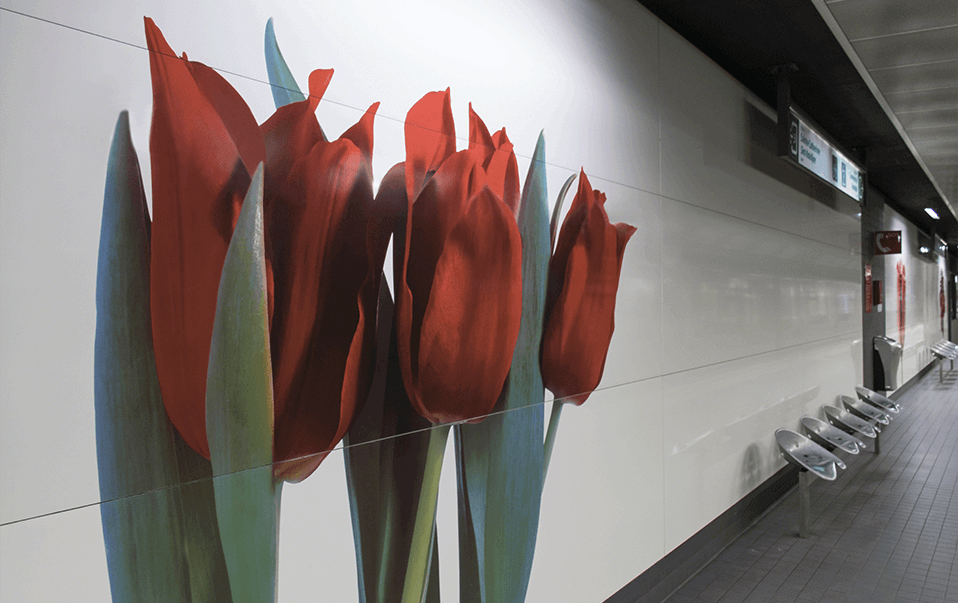 Ceramic Steel Column Covers
PG CeramicSteel Column Covers make a statement in high traffic environments. Merging CeramicSteel with an engineered column cover system, PG CeramicSteel Column Covers are durable, beautiful and easy to install. Unmatched levels of personalization and individualization make PG CeramicSteel Column Covers ideal for any commercial building project.